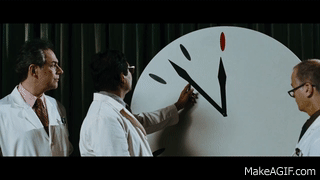 As the doomsday clock ticks ever closer to midnight, the clock also ticks closer to some immensely promising and exciting films. We're one quarter of the way through the year and these are the films you need to survive the rest of 2017 for.
In red I've assigned necessary instructions to make sure you get your eyeballs on these movies safely. 
Caution – No talking to strangers. Look both ways. Don't eat expired food.
17. Detroit (August 4th)
I 100% unironically believe that Point Break is one of the greatest films ever made. I will always be excited for a Bigelow film because of this. She hasn't made a film since 2012's Zero Dark Thirty, and this film set during the 1967 Detroit riots—one of the biggest citizen uprisings in history—is sure to be a strong return. Star Wars' John Boyega stars.
16. The Shape of Water (Fall release date)
Guillermo Del Toro tried his hand at blockbusters this past decade, but this love story set during the cold war and featuring an otherworldly creature sounds like it could finallllly be a return to Pan's Labyrinth and The Devils Backbone mastery. Cross your fingers.
15. The Bad Batch (June 23rd)
Ana Lily Amirpour's follow up to A Girl Walks Home Alone At Night is this post-apocalyptic cannibal tale set in Texas. It looks properly weird and a little Mad Max-ish. Suki Waterhouse, Keanu Reeves, Jim Carrey, Jason Momoa star.
14. Baby Driver (June 28th)
Edgar Wright's heist/musical is an homage to Walter Hill's The Driver and looks like a wickedly fun time full of bank robbing, car chases, and an eclectic soundtrack.
13. Logan Lucky (August 18th)
The only thing better than an Edgar Wright car/heist movie is a Steven Soderbergh car/heist movie. Adam Driver, Daniel Craig, and Channing Tatum star as West Virginians who plan to steal 14 million from the Charlotte Motor Speedway. Reminder that Soderbergh directed Oceans 11–one of the great Hollywood entertainments of the past 20 years.
12. Blade Runner 2049 (October 6th)
Mixed feelings about doing a sequel to the greatest science fiction film of all time (one of the greatest films, period), but it's such a dense and intricate world that I'm confident Villeneuve and co. have come up with something that'll add and expand on the mystery and myth of Blade Runner. But plzzz do not explain who Deckard is.
11. Downsizing (Dec. 22nd)
Alexander Payne co-writes and directs this social satire about a man (Matt Damon) who thinks his life would be better if he were to voluntarily shrink himself. This passion project was initially set to be made after Sideways (2004). Payne is a master of finding comedy in social structures and this high concept film feels even more relevant today because of our culture's isolated technological prisons. Footage from cinemacon drew comparisons to Kubrick, which, hell ya.
Stay Off the Grid – Don't go on the internet. Destroy your cell phone. Don't talk to anyone.
10. Star Wars Ep. VIII: The Last Jedi (Dec. 15th)
Do I need to explain why? The Force Awakens was an occasionally flimsy but uproariously entertaining jukebox of Star Wars that played an excellent new single in its finale. Rian Johnson now takes the reigns and he's the best director to make a Star Wars film since 70s George Lucas. His work on Breaking Bad should be studied by anyone interested in film. If this franchise has any chance to return to greatness, it's with this film.
9. Call Me by Your Name (Nov. 24th)
This Sundance hit from Luca Guadagigno is about two young men, played by Timothy Chamalet and Armie Hammer, who fall in love in 1980s Italy *SWOON*. Surely Guadagigno will become a household name among film buffs. I'm much less enthused about his Suspiria remake (probably my fave horror film), but I'll be at both of his films on opening night.
8. Okja (June 28th)
The greatest modern monster movie, by far, is Bong Joon-Ho's The Host (2006). Okja sees Joon-Ho return to the genre, but this time it's about a young girl who tries to save her friendly monster from a major corporation (Miyazaki vibes). This film's monster is…. C A P I T A L I S M
7. The Disaster Artist (Fall Release Date)
James Franco directs and stars in this adaption of The Disaster Artist, a book (it's excellent) about the making of the cult classic, The Room. It got raves at SXSW and sounds like it's Ed Wood meets Boogie Nights. The cast is absolutely loaded but don't look at the IMDB cast list. Some faces will be best left as a surprise. This feels like it'll be the first great film from the Freaks and Geeks crew since Superbad (2007).
6. Happy End (Fall release date)
Michael Haneke is cinema's greatest trickster. He revels in lecturing his audience on a high horse through meta cinema and voyeurism and makes films that are stress-fully depressing. He can drive me crazy, but more often than not, I love being fooled by him (Cache is his best film). This film sees Isabelle Huppert return as his star and uses the European refugee crisis as its backdrop. The title, Happy End, already suggests a level irony, but maybe the trick is that the film will, in fact, have a happy end. Ah shit, his trick is already working on me.
5. Last Flag Flying – Last Detail Sequel (Fall Release Date)
The plot to Hal Ashby's The Last Detail (1973) is "two Navy men are ordered to bring a young offender to prison but decide to show him one last good time along the way." That sure sounds a lot like a Linklater movie, so it's no surprise that he's doing the sequel, based on the 2005 book of the same name. Interestingly, this is Linklater's second film in a row that's a sort of sequel, which makes me think this will be a "spiritual sequel" to Everybody Want Some!!, which was a spiritual continuation of Boyhood. It's all connected, man! His films are all about time and living in the moment, but I think this one will actively be grappling with the passage of time and memories of youth. Steve Carell, Bryan Cranston, and Laurence Fishburne star.
4. Wonderstruck (Fall release date)
Any chance I get to say that Carol (2015) is one of the best films ever made, I'll say it. So, Carol is one of the best films ever made <3. Todd Haynes' new film is based on the book of the same name, and focuses on a boy in the Midwest while simultaneously telling the story of a girl from 50 years earlier. I love films that deal with multiple timelines and find literal and metaphorical connections. Michelle Williams and Julianne Moore are the leads with Ed Lachman returning as DP and Carter Burwell returning as composer. Haynes has said that much of it is like a silent film. Yum.
3. The Beguiled (June 23rd)
When talking about the best directors working today, people seem to forget to mention Sofia Coppola, so let me be clear: Sofia Coppola is one of the best filmmakers working today. This remake of Don Siegel's 1971 The Beguiled looks to have the potential to be her best since Lost in Translation (2003). Set during the Civil War, an injured soldier (Colin Farrell) takes refuge at an all girls school and their sheltered lives are shattered with his presence. Kirsten Dunst, Nicole Kidman, Elle Fanning, and Angourie Rice star. Major The Virgin Suicides vibes!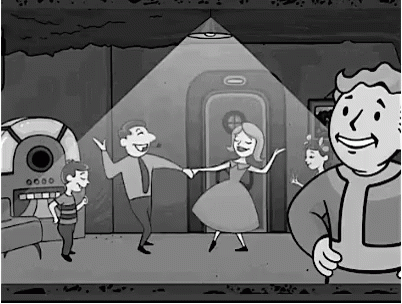 GO UNDERGROUND AND BUILD TUNNELS TO MOVIE THEATERS – Seriously, just don't risk anything. Dig your way to the theater for these.
David Lynch is my all time fave director (Twin Peaks season 3 is my most anticipated of anything this year), but Martin Scorsese & the Coen bros. are the best working filmmakers when you consider longevity & consistency of greatness; however, these final two films' directors are my favorite filmmakers that emerged in the late 90s when I was getting into film. Both swing for the fences every time they're at bat.
2. Untitled Paul Thomas Anderson/Daniel Day Lewis Film (Xmas limited/January wide)
With his last 3 films, PTA has emerged as the greatest filmmaker making movies right now. All 3 stone cold masterpieces (There Will Be Blood, The Master, Inherent Vice) have a spot in my top 50 all time, and I don't give up spots on my favorite list easily. The infamous Daniel Day Lewis hasn't been in a film since 2012 (as the titular Lincoln in Lincoln) and his emergence back into cinema gives this film a mythic sort of quality—it's as if we're lucky that it even exists. He stars as a 1950s fashion designer in high class London. Lesley Manville and Vicky Krieps are the only other announced cast members. That's all we know. There's not even a title! But, it's a Paul Thomas Anderson film, and it will likely be a masterpiece.
1. Dunkirk (July 21st)
If PTA is the greatest filmmaker then Nolan has the title of most ambitious filmmaker. His technical wizardry and devotion to IMAX and film—which he literally saved from extinction—already puts him in the history books, but his obsession with radical editing ideas, voyeurism, film form as theme and as narrative, and meta-cinema are stuff reserved for arthouse theaters. With Dunkirk, the story of the World War 2 British evacuation, he leaves sci-fi and superhero stories behind and enters a hard nosed reality in 1940 France. Taking away his usual storytelling and narrative devices may prove to let a new type of filmmaker emerge on the grandest format in film history. He describes it not as a war film but as "the ultimate suspense film." I've seen the first 5 minutes of the film, and it was breathtakingly spectacular, gorgeously crafted, and thrilling. Get your tickets now.