The smell of pumpkin spice latte's in the air signals the best movie time of the year: fall and winter. Toronto, Venice, and New York have had their festivals and now we play the waiting game as the hot tickets slowly roll out for us plebeians.
I've made categories based on reviews/buzz and what the film community's collective excitement seems to be.
Crowd Pleasers – Expect to leave the theater comforted. No more, no less.
Mark Your Calendar – You don't have to pre-order tickets but just leave this weekend open. You can get a little excited for these ones.
The Works – These bad boys are the popcorn extravaganzas or great dramas that arrive around Thanksgiving/Christmas and you gotta do the works for these: pre-order tickets, buy popcorn, candy, soda, arrive early for good seats. It's the works, baby!
Heavyweight Contender – Here are the films that'll be popping up on top ten lists at the end of the year and contend for awards.
Don't Die – If the election doesn't kill you, there are a number of ways that a human being can be greeted with the reaper, soooo, just be careful because these are potential all timers.
Doctor Strange (Nov. 4)
Mark Your Calendar
I've got a mixed relationship with the Disney Marvel films. They're always pleasing, but their brand has overtaken the art. That burst of excitement you get from great spectacles hasn't been there since The Avengers (2012), although they've done interesting stuff with The Winter Soldier, and Guardians of the Galaxy. Doctor Strange, directed by Scott Derrickson, has the potential to be Marvel's, I'm gonna say it, StRanGeSt outing and most interesting film to date. Still hesitant, but at the very least it'll be worth a trip to the cinema.
Moonlight (Nov. 4)
Heavyweight Contender 
The hottest ticket of fall is a triptych coming of age story with three actors playing the main character at different parts in his life. Director Barry Jenkins quietly explores sexual identity, masculinity, and broken families in what is sure to be a film that makes most critics' top ten list. And not that it's a perfect barometer for success, but this will win a lot of awards.
Hacksaw Ridge (Nov. 4)
Mark Your Calendar
Mel Gibson has been released from movie jail and his first directing effort in 10 years is about Desmond Doss, A WW2 soldier who refused to carry a gun and ended up saving lives. Gibson hasn't made many films but he's an incredible visual storyteller (Braveheart, Apocalypto). The intriguing aspect here is how Gibson will meld his uber violent style with a character whose a pacifist. Regardless, it's great to have one of the most interesting directors back behind the camera.
Arrival (Nov. 11)
Heavywieght Contender
I'm loving that we now get an annual fall Sci-Fi film. Denis Villenueve quickly has become one of the best directors working today (Incendies, Prisoners, Enemy, Sicario). His first foray into the genre stars the always amazing Amy Adams and is based on Ted Chiang's unfilmable short story, Story of Your Life. When extraterrestrials arrive on earth, a linguist (Amy Adams) is tasked to figure out the aliens language and communicate with them without starting a war. Expect some aliens that you've never seen before, emotion, and a lot of thinking. It's gonna be so awesome.
Bill Lynn's Long Halftime Walk (Nov. 11)
Crowd Pleaser
Ang Lee directs this story of a 19 year old soldier who returns home from Iraq for a victory tour. Famously this has been shot at 120FPS, which makes the images appear like a play right in front of you. Reactions to this choice have… not been good. I'm sure there's a fine family drama in here but the experiment sounds like a complete failure. Still, worth seeing what all the fuss is about and Ang Lee has made some great films.
Fantastic Beasts and Where to Find Them (Nov. 18)
Crowd Pleaser
We return to J.K. Rowling's wizard world in 1920's New York and without "the boy who lived." On one hand I'm excited to return to this world and on the other hand… why? It stars Eddie Redmayne as a magician in New York who accidentally opens a pandora's box of magical creatures and they escape. It sounds a lot like Pokemon Go: Harry Potter edition. Is there a narrative backbone here that warrants returning to this sandbox? We'll see.
Manchester By the Sea (Nov. 18)
Heavyweight Contender
Kenneth Lonergan is the best director that even some movie fans don't know about. His 2011 near masterpiece, Margaret, has since gained a vocal cult following. This film was the hit of Sundance in January. It stars Casey Affleck in what is being billed as the best performance of his career. He plays Lee, a Boston janitor who returns home for a funeral and the trauma of his past returns. Also features the always great Kyle Chandler and the always great Michelle Williams. Expect the most emotionally potent film of the year and a stirring cinematic experience of grief.
The Edge of Seventeen (Nov. 18)
The Works
I'm a fiend for teenage films, and news that this is one of the best of the century has me already in line on opening day. Hailee Steinfeld (True Grit) stars as Nadine, a junior in high school experiencing all the awkwardness of growing up. I'm getting strong Fast Times at Ridgemont High vibes and cannot wait. My 2nd most anticipated film of the year.
Jackie (Dec. 2)
Heavyweight Contender
Natalie Portman stars as the grieving first lady while the nation pieces itself back together. Pablo Larrain directing this is such a left field, but brilliant choice. Mica Levi as the composer gives us a taste of the approach to the material. Expect a haunting arthouse film about one of the nation's most haunting moments. I can't stop saying "Camelot" in Natalie Portman's Jackie voice. I'm hearing the "M" word, baby!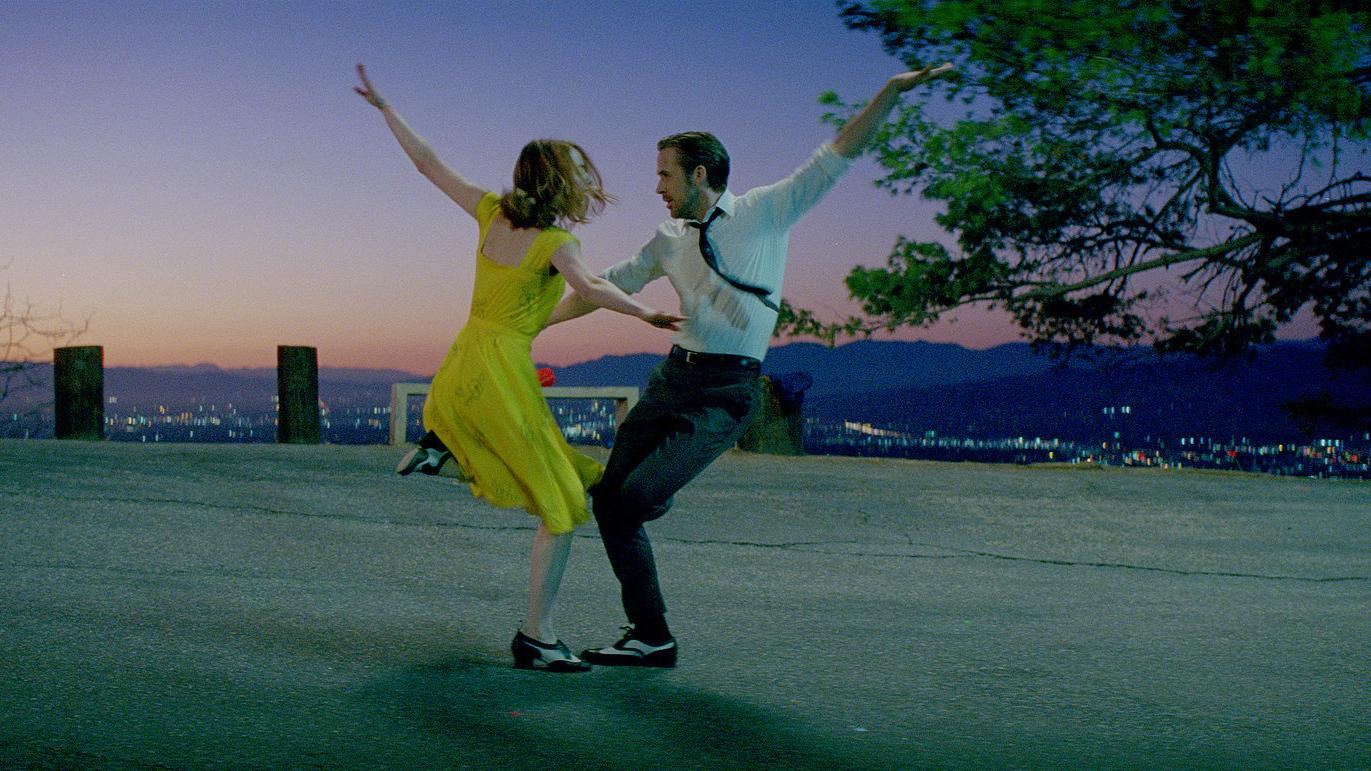 La La Land (Dec. 9)
Don't Die
Do. not. die. For the entire month of September it felt like everything I read was about how great La La Land is. Directing wunderkind Damien Chazelle struck gold with Whiplash in 2014 and his follow up stars Ryan Gosling and Emma Stone in a musical about Hollywood. It's a throwback to stuff like Singin' in the Rain and The Umbrellas of Cherbourg. The trailer is one giant *swooooon*. Sadly, the musical has been dead for decades but with dreamy, nostalgic, abstract, catchy songs and dances, we can return to the golden age of Hollywood.
Rogue One: A Star Wars Story (Dec. 16)
The Works!
Incoming hot take… this will likely be better than The Force Awakens. Production problems be damned, director Gareth Edwards (Monsters, Godzilla) is too ambitious and skilled of a director to let this film be the little brother to The Force Awakens and Episode 8. Led by Felicity Jones, this cast is full of character actors that chew up scenery like movie stars (Mendelsohn, Mikkelson). JJ Abrams is able to energize scenes like few others, but he lacks the pretense to channel his influences. Edwards has the talent to emulate Spielberg (Godzilla, for example), and from what I gather in the newest trailer, also Akira Kurosawa. Expect an art film that plays in the genre sandboxes of war and heist films.
Passengers (Dec. 21)
Crowd Pleaser
This Sci Fi script floated around Hollywood for a while and finally got made when box office moneymakers Chris Pratt and Jennifer Lawrence signed on. It's about two people who wake up from hibernation on a spaceship ahead of schedule and mystery and romance ensues. The trailer is remarkably uninspired and looks like generic studio sci-fi that's coasting on two stars. Hoping there's more than meets the eye, but currently *Simon Cowell voice* it's a no.
20th Century Woman (Dec. 25)
Heavyweight Contender
Last year on Christmas we got Carol <3, which is the greatest possible Christmas gift of all time. But this year we get a gift that's nearly as great: a new Mike Mills film from A24 that stars Annette Bening, Elle Fanning, Greta Gerwig and Billy Crudup. Mills' last film, Beginners (2011), was one of the best that year and the trailer for this one looks even better. It's about a single mother (Bening) in 1979 Santa Barbara who asks two young women (Fanning, Gerwig) to help her raise her teenage son. The tone has been compared to Almost Famous, which on a scale of praise is about as high as you can get. My personal most anticipated film of the year.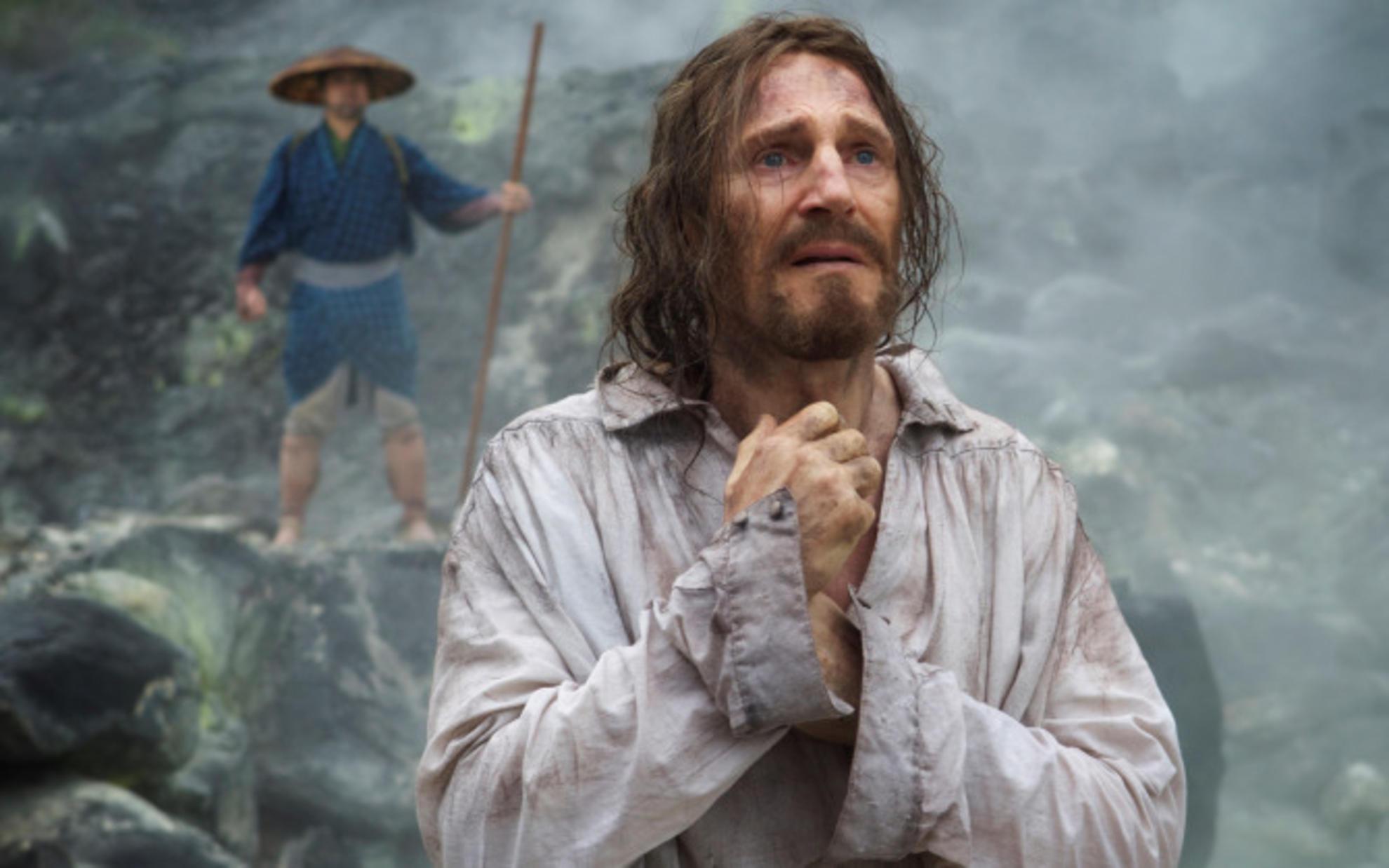 Silence (Sometime in January)
DON'T DIE
Ok but reallllly don't die for this one. Martin Scorsese is the best director alive. His filmography is loaded with masterpieces and gems. He's coming off of The Wolf of Wall Street, his best film since Goodfellas. Silence is a film he's been trying to make for 28 years so the passion will be overflowing, even more so than usual. It's about two 17th Century priests, played by Andrew Garfield and Adam Driver, who travel to Japan to find their mentor (Liam Neeson). Along they way they encounter persecution and violence for their beliefs. When I say that this will be one of Scorsese's greatest films, understand how big of a statement that is. It'll be monumental. In my head it's like Akira Kurosawa's Apocalypse Now with religion instead of Vietnam. See ya at the movies!