The 5 Most Underrated Films of the 90s
The 80s have long been lauded the age of the best cult films—The Breakfast Club, Top Gun, Back To the Future, anything with Indiana Jones—but as a child of the 90s, I've got to lend it to my own decade for putting up some of the best under the radar films that deserve four stars from Ebert all around.
Incredibly biased (but also incredibly good) these picks are the kind of feel good movies that belong on a list of must-sees for everyone; don't judge, just watch! I can guarantee any time in front of these flicks is an immediate transport back into the past. Just wait until you hear the dial-up modem opening credits in must-see #3!
Zenon: Girl of the 21st Century (1999)
This Disney Channel Original Movie spiked limitless preteen Halloween costumes and plans of living on a space shuttle orbiting earth (no doomsday needed), but the real MVP of Zenon: Girl of the 21st Century was it's kickass heroine who took the lead long before the masses were telling Disney that they should stop with the princesses (plus she's a space girl on top of that—zetus lapetus, that's awesome!).
When things start going awry on her home base shuttle, Zenon takes it into her own hands to figure out what's up, and it promptly gets her grounded on earth with her aunt. This doesn't stop our heroine from continuing her search for a rat, all the while trying to fit in with the normal earthlings. Definitely a flick for nostalgia (and perhaps for picking up on some futuristic fashion ideas), Zenon was Disney's first girl boss, and she's still the best.
Hercules (1997)
There's not a single Hercules ride in Disney World, and this just strikes a tender chord with me; plenty of fairytale but no demigods to be seen.
Put to a fresh soundtrack of Motown, gospel and rock ballads by Little Mermaid genius Alan Menken, Hercules incorporates a loose interpretation of the Greek and Roman stories for the younger audiences, introducing a new age to the old (really old) classics. But it's the Muses that steal the show. Singing narrators of our story, they add fun and context to Hercules, Meg and Hades throughout and will put the names of Greek gods so well into your head it may come in handy later during an Intro to Classics course. Sounds like an easy A to me!
You've Got Mail (1998)
Was there ever a person to write a better romantic comedy than Nora Ephron? I don't know about you, but I'm over the age of rom coms that rely on dirty jokes and drinking to tell a story. Take me back to the days when the internet was young!
Meg Ryan and Tom Hanks star in the quirky remake of an old black and white film The Shop Around the Corner, where the two are in the book business and meet through the brand spanking new internet. Falling for one another is a bit hard once they realize they are competitors in New York City, but the banter is easy (and equal parts clever and heartwarming). I'm not a fan of the genre in general, but there's nothing that a Tom Hanks-Meg Ryan pairing can't convince me of.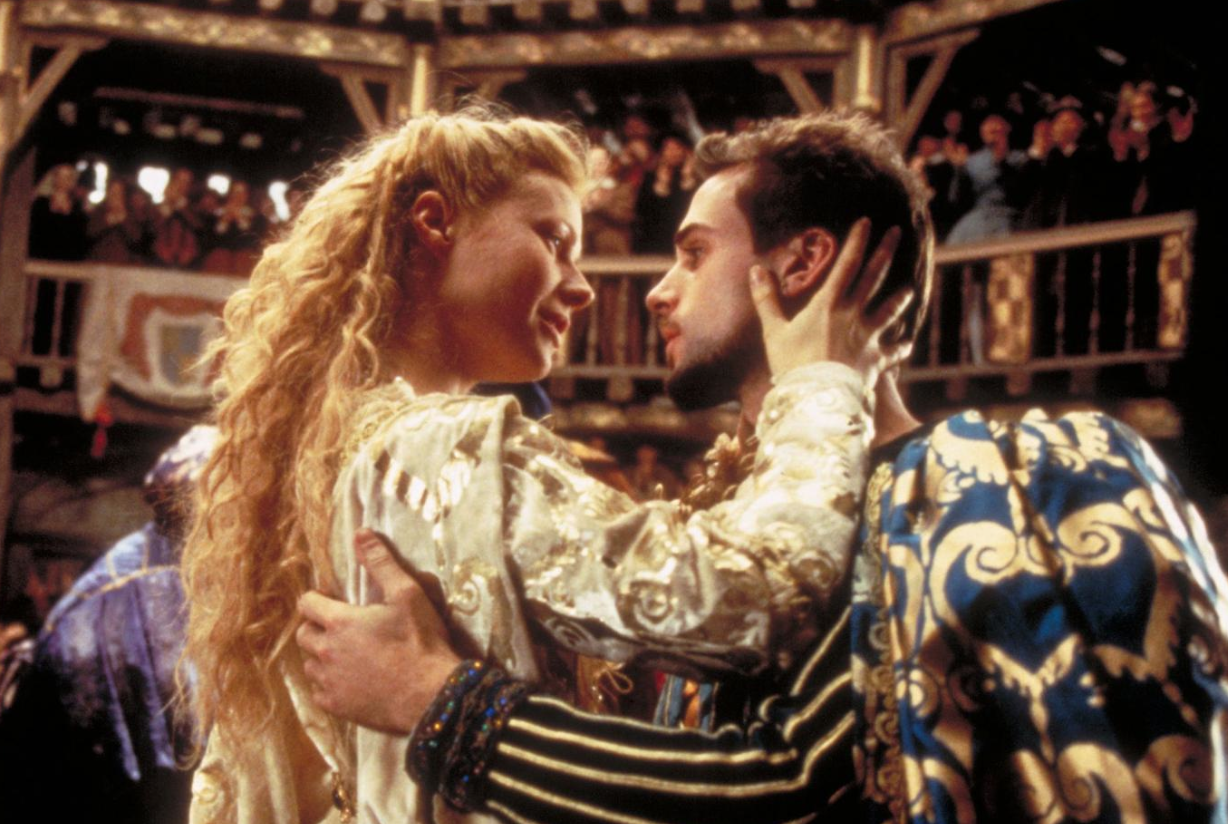 Shakespeare in Love (1998)
Sure, this film won Best Picture (much deserved in my opinion), but that doesn't mean it had any lasting resonance with the public. In fact, most people I know have never even seen the movie Gwyn Paltrow won Best Actress for, and that's a cardinal sin in my book.
A light, background tale of how the Romeo and Juliet masterpiece came to be, the movie follows a young, poor Will Shakespeare as he writes his way out of Christopher Marlowe's shadow to become the playwright audiences know today. Add a beautiful, wealthy heroine, and you've mixed in plenty of opportunities for things to go a little awry. Plenty of bawdy laughs (a true nod to Shakespeare here!) and great acting, this tale is one for the ages—sincerely.
The Nightmare Before Christmas (1993)
Before Burton was Classic Burton, The Nightmare Before Christmas was the director's magnum opus (he wrote/produced but Henry Selick directed). Ripped from a little ditty Burton had compromised while watching traditional Christmas films such as Rudolph The Rednose Reindeer and How The Grinch Stole Christmas, Burton's wacky Jack Skellington is a well-known character in the town of Halloween who tries to make a holiday affair of his spooky town by kidnapping Father Christmas and giving out gifts (horribly, Halloweeny gifts).
While most people now either associate Burton with Beetlejuice or that wacky Charlie and the Chocolate Factory interpretation, the real fans come from The Nightmare Before Christmas, and after you watch, you'll totally understand why.
If you're looking to stream, skip Netflix and hit up iTunes or Hulu—these flicks are better rented on Apple's service or streamed from the Hulu website. Even if you're outside of the US, these flicks are still available (just grab a handy Virtual Private Network to sort out the IP address and geo-blocking issues) and you're ready to get watching!
The 90s were a time of peace and prosperity for most of Suburban America, which is easily reflected in its most charming, most underrated movies, from Disney animated flicks to the Best Picture winners of yesteryear. So don't let the other decades lead you astray; the 90s were a great time to be alive (and watching movies)!
About Me: Isa is a glorified book nerd and movie lover, totally willing to spend days wandering through old stacks or parked on the couch for a good film. She can't imagine a life without the great written word and wonderful movie interpretations from all over the globe. Send her suggestions—she's always looking for new material to devour!