The summer movie season in all of it's corporate glory is upon us. I've assembled a list of the films you should consider opening your wallet for. We've got superheroes and reboots galore but also some art house to balance out your cinematic diet. For your convenience and entertainment I've categorized my anticipation levels for the films:
Don't Suck – No joke here. When you sit down in theater just pray to the movie gods "please don't suck." It probably will.
Redbox?– Unless these get good reviews you can probably just wait to see them at home.
Saturday Night Fever: Likely will be entertaining and you can begin planning your Saturday night escapade with friends.
Hidden Gem: Amidst the mayhem of studio movies are these independent films that'll likely end up among the best films of the entire year.
Threat Level Midnight: Yeah, I stole this from The Office. Expect the theaters to be packed Thursday night for a potentially great film.
MUST SURVIVE: There's a couple movies every summer you MUST survive to see. These movies will make you cautious of your decisions (buckle up, look both ways, take it easy on the booze etc.). If you died and arrived in the afterlife your first thought would be "SHIT! I never got to see (Insert awesome movie)."
The MAY lineup:
Captain America: Civil War (tonight) – It's obvious that Captain America has the best movies out of all the Disney Marvel characters. It'll continue here but I think we've reached a level of diminishing returns with these things. They've become less like films and more like television in public. Next year on Marvel! Spider-Man joins! Pretty cool, but I don't know anymore.
Anticipation Level: Saturday Night Fever
The Lobster (May 13th) – Yorgos Lanthimos takes social constructs and lays out their absurdities for us to laugh at while we quietly become horrified. Dogtooth upended indoctrination in modern families which spoke to larger institutional constructs. The Lobster takes it's aim at relationships. Set in a dystopia, if you are unable to find a mate within 45 days you will be turned into an animal of your choosing.
Anticipation Level: Hidden Gem
Neighbors 2: Sorority Rising (May 20th) – Didn't expect this but the reviews are saying this is better than the first (which was quite funny) and unexpectedly progressive. I'm so down for that.
Anticipation Level: Saturday Night Fever
The Nice Guys (May 20th) – Shane Black's return (Kiss Kiss Bang Bang). Los Angeles. 1970's. Noir. Gosling. Crowe. Give it to me! Sometimes you can just feel a film in the air and know it'll be great. The Nice Guys will be great.
Anticipation Level: Threat Level Midnight
X-Men: Apocalypse (May 27th) – X-Men movies are usually pretty cool. I dug Days of Future Past for it's time travel mechanics and meeting of old and new, but I worry this is becoming a young adult franchise rather than an exploration of X-Men's heavier themes. We'll see which way this ends up tipping but it'll at least be fun to see the new cast as the younger characters.
Anticipation Level: Redbox?
The June lineup:
Warcraft (June 10th) – In 4th grade I watched one of my buddies play World of Warcraft on his computer all afternoon. I wanted to do something else.
Anticipation level: Don't Suck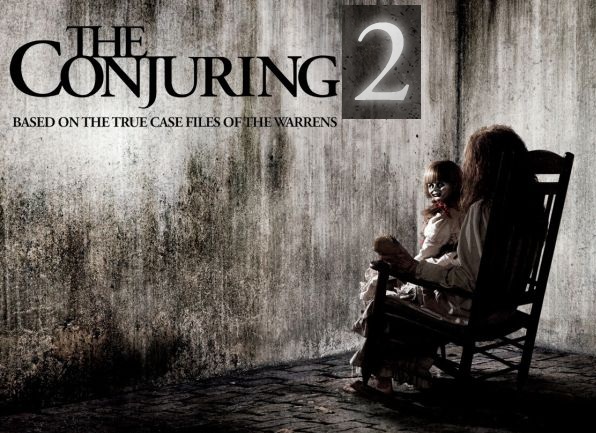 The Conjuring 2 (June 10th) – Horror sequels are an awful bunch. Generally the concept and style was done with the first film so retreading the same material and style just isn't that scary. But The Conjuring was a real solid haunted house throwback and with James Wan back directing I can't imagine this isn't at least a competent horror film.
Anticipation level: Don't Suck
De Palma (June 10th) – One of the great masters of cinema finally gets a worthy tribute. Brian De Palma's best films (Carrie, Blow Out, Phantom of the Paradise, Carlito's Way) are textbooks on the craft of filmmaking. This one is more geared for cinephiles and I expect not only one of the best documentaries of the year but also one of the best films of the year.
Anticipation: Threat Level Midnight
Finding Dory (June 17th) – Still strikes me as a slightly uninteresting choice for a sequel but I also know that Pixar knows exactly what they're doing. And looking at this list of summer studio movies I have no doubt that this will be one of the best. Loved the first films world building and I hope they can find a way to further it. Also praying that Dory as a main character doesn't become tiresome. But as I said, PIXAR.
Anticipation Level: Saturday Night Fever
Independence Day: Resurgence (June 24th) – You know what made Independence Day so rad? Well, for one, there hadn't been a great alien invasion movie since the 50's, but it had Will Smith, the fresh prince himself, emerging as a movie star. Following in the dino-steps of last years Jurassic World, this is another 90's nostalgic trip. But Roland Emmerich hasn't made anything worthwhile since The Patriot (2000) and the trailer for this looks like a video game cut scene. I suspect Lord Goldblum can't even save this.
Anticipation Level: Don't Suck
The Neon Demon (June 24th) – Nicolas Winding Refn is a divisive filmmaker, but he is a capital F Filmmaker. No one makes movies quite like him. He's often described a pure stylist but I think he's formally far more interesting than many give him credit for. And I find his pulpy content entertaining and De Palmaesque. He hit mainstream fame with his near masterpiece Drive (2011) and subverted the expectations of his new audience with the sparse but violent Freudian nightmare, Only God Forgives. The Neon Demon stars Elle Fanning as a beauty obsessed model in Los Angeles. I can't wait to see Refn violently probe Hollywood's dark underbelly. It's described as Valley of the Dolls meets The Texas Chainsaw Massacre. Gimme.
Anticipation Level: MUST SURVIVE  (No guarantee it'll be great but it'll be something)
The July lineup:
The BFG (July 1st) – Spielberg working with Disney on a Roald Dahl book that everyone read in elementary school. It's about giants in London! The late Melissa Matheson (E.T.) adapted the screenplay and for Spielberg it's a return to his family films. I'm uncertain if motion capture technology is far enough along to make this really work but if anyone can pull it off it's Steven Spielberg.
Anticipation Level: Saturday Night Fever
Captain Fantastic (July 8th) – Viggo Mortensen stars as a father who lives with his kids in the wilderness but they're forced to re-enter society and his ideals are challenged. Viggo rules. The trailer is promising. Reviews out of Sundance were good.
Anticipation Level: Hidden Gem
Cafe Society (July 15th) – Jesse Eisenberg and Kristen Stewart in a Woody Allen movie set in 1930's Hollywood. I'm in. His later films seem to be on the more divisive side but I think he's made some of his best stuff ever this decade. Still, best to wait for the reviews with Woody. 
Anticipation Level: Redbox?
Ghostbusters (July 15th) – Ahh yes, more reboots. These are very funny women but why does it have to be this? Ghostbusters was a very specific time and had the perfect group of people in it. I know that critique can be said of most reboots but it especially fits for this one. I sincerely hope it's good and does well at the box office to shut up MRA nutjobs but dear lord that trailer *crickets*
Anticipation Level: Don't Suck
Star Trek Beyond (July 22nd) – Perplexed by the trailer for this film. The cool thing about Star Trek is it's exploration and calmer philosophical sensibilities. The trailer looks like one giant action set piece but I'm hoping that's just edited for broader marketing purposes. I do like that it seems to be smaller scale this time and on just one planet dealing with a new species. Like a feature length TV episode.
Anticipation Level: Redbox?
Jason Bourne (July 29th) – There definitely doesn't need to be another Bourne movie but if Hollywood has to squeeze the last penny out of every franchise then there's much worse than this. Paul Greengrass is back directing and of course Mr. Damon is back. Newcomers include Alicia Vikander, Tommy Lee Jones, and Vincent Cassel.
Anticipation Level: Saturday Night Fever
The August finale:
Suicide Squad (Aug. 5th) – Escape From New York? Escape From Arkham? The trailers have been awesome thanks to great songs and editing. It really does look fresh as hell both aesthetically and as a concept plus the cast looks like they're having a blast (Welcome back Will Smith!) yet I'm still slightlllllly worried. Batman v Superman was just a real bummer. Also, not sure about Jared Leto as hot topic Joker….
Anticipation Level: Threat Level Midnight
Sausage Party (Aug. 12th) – Rogen and co. are the great comedy filmmakers of our time. Every at bat could be a home run. It looks they're finally taking a turn into more meaty ideas (did not intend that pun as I wrote it) underneath their comedy. Sausage Party is about food in a grocery store who think their destiny is to be bought by humans. They find out the truth that they're being bought to be eaten so they journey back to the grocery store to warn the other food. Already we've got a religious critique and Plato's allegory of the cave. Expect nothing less than the most insane animated studio film ever and their best film since Superbad.
Anticipation Level: MUST SURVIVE
Kubo and the Two Strings (Aug. 19th) – Laika (Coraline, Paranorman, The Boxtrolls) give Pixar a run for their money as the best recent animated studio. They now shift their sights for a fantasy film with Samurai, magic, and animals. The voice cast has Charlize Theron, Matthew McConaughey, Rooney Mara, and Ralph Fiennes. Yasss.
Anticipation Level: Saturday Night Fever