The year is over halfway done so it's time to take a look back at cinema so far this year. I'll go through my quick thoughts on the year and then give you my top 5. All of the eligible movies are before July 15th. I'm a few weeks late with this, but it's worth doing anyways. I'd strongly urge you to check out these movies.
At this point last year I felt 2013 was stronger. Before Midnight, The Way, Way Back, Spring Breakers and Mud all made my top 10 of the year. I only see 1, maybe 2, movies so far making it into my top ten of the year. Don't get me wrong though. There's been a TON of good movies this year, and the second half of the year will definitely deliver some heavyweight contenders. There just hasn't been many truly great movies so far.
Movies worth renting at Red Box: The Raid 2, How To Train Your Dragon 2, The Lego Movie, We are the Best, They Came Together, Edge of Tomorrow, Locke, X-Men: Days of Future Past, Blue Ruin, Captain America: The Winter Soldier
I feel as though I must mention one film that I thought was exceptional in some areas.
Honorable Mention: Captain America: The Winter Soldier – I really like The Avengers, but this is the first marvel film since Iron Man that feels genuinely fresh. I kinda roll my eyes at the Russo's calling this a political spy thriller, but I also see their point. Dressing up Superhero films in other genres might be the right way to keep them alive. Winter Soldier is intense, funny, spirited, and feels singular.  (B+)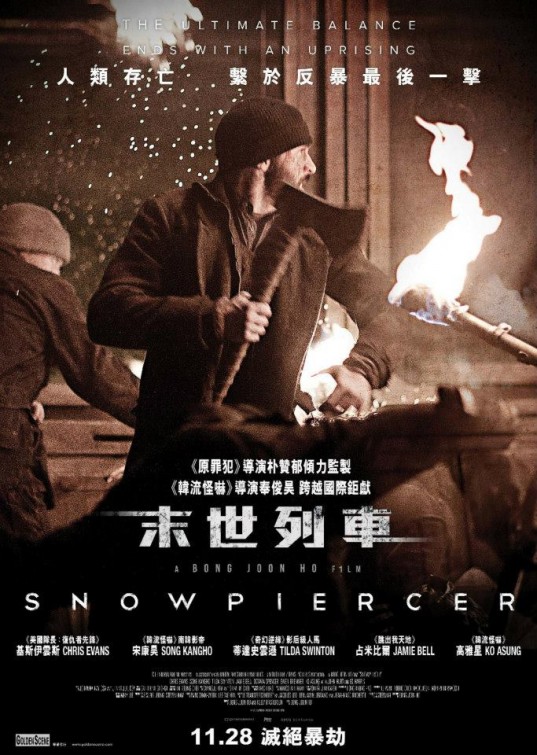 5. Snowpiercer – Chris Evans, again! If you want your crazy action fix then look no further. Snowpiercer will fill that hole in your action craving void. It's a good film to not just for Joon Ho's visuals, but for the different film techniques and homages. It's like Willy Wonka meets The Truman Show on a train. Bioshock is widely considered one of the best video games and this is the closest film comparison I can think of. The social commentary is elementary, but the film does a great job visually showing us the transformation of humanity from dirty cavemen to high society snobs. The action is smartly shot and the exploration of class division is well done. There's glaring plot issues that make no sense, but for a pure visual experience it's enjoyable. Boon Jong-Ho. A love letter to Korean action cinema in dystopian Sci-Fi form. It's starts off solid, but gets better and better as it goes along. (B+) 
4. The Immigrant –  It's an honest and elegant drama with wonderfully composed shots and a fantastic lead performance from Marion Cotillard. The story is conventional and bit too small, but for purpose as a tribute to old films like it. There's solid performances from Joaquin Phoenix and Jeremy Renner, but Marion Cotillard outshines them and completely carries the film. She gives the best performance of the year thus far. Her Ewa is tough, scared, disgusted and proud, while Joaquin Phoenix's Bruno tears himself apart trying to control her. The Immigrant has a few things to say about American promise and the hardships of those that fell into illusion. What struck me is that it doesn't pin down any one thing wrong with America. It leaves a question of what was this time period actually about and what drove the desire to be a part of it? The final shot is fantastic. (B+)
These final 3 definitely stand out as my clear favorites. I'll be buying these on Blu-Ray.
3.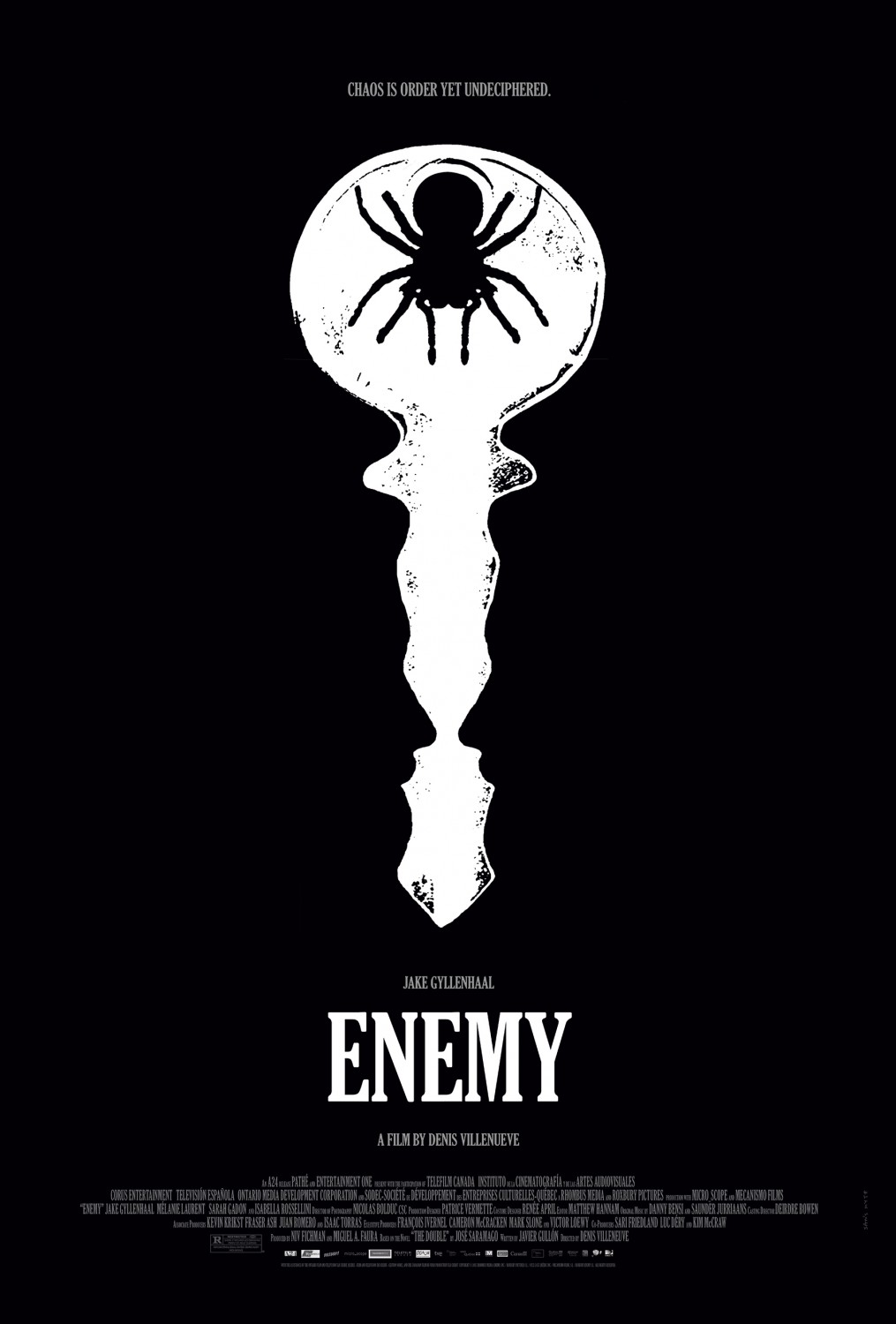 3. Enemy – Villeneuve's most enjoyable film for me. It's a Hitchcockian plot that understands its own absurdity. Villeneuve creates a classy B horror movie that smartly tackles the male psyche. The best way to describe it is if David Fincher directed a Twilight Zone episode or if David Lynch directed a small budget Invasion of the Body Snatchers. Either way it's just a fascinating psychological B horror movie that I had to watch twice in a row. It's not thrilling and I wouldn't even consider it incredibly smart, but it has a B movie quality that's unique and rarely ever seen nowadays. Gyllenhaal elevates the script with his nuanced performance. It's engrained with symbolic imagery, but the doppelgänger plot is interesting enough on its own as well. "Who? What the!? Huh!? OOOOOHHH!!!!" were basically my reactions during it and after. Enemy is entertainingly absurd, psychological, and vulnerable. At 90 minutes this flies by like a short story, but it packs a punch. The final scene is my favorite ending of the year. I haven't seen it since February so I'll need to give it a watch before the end of the year. I wish I had seen this flick at a drive-in theater. (A-)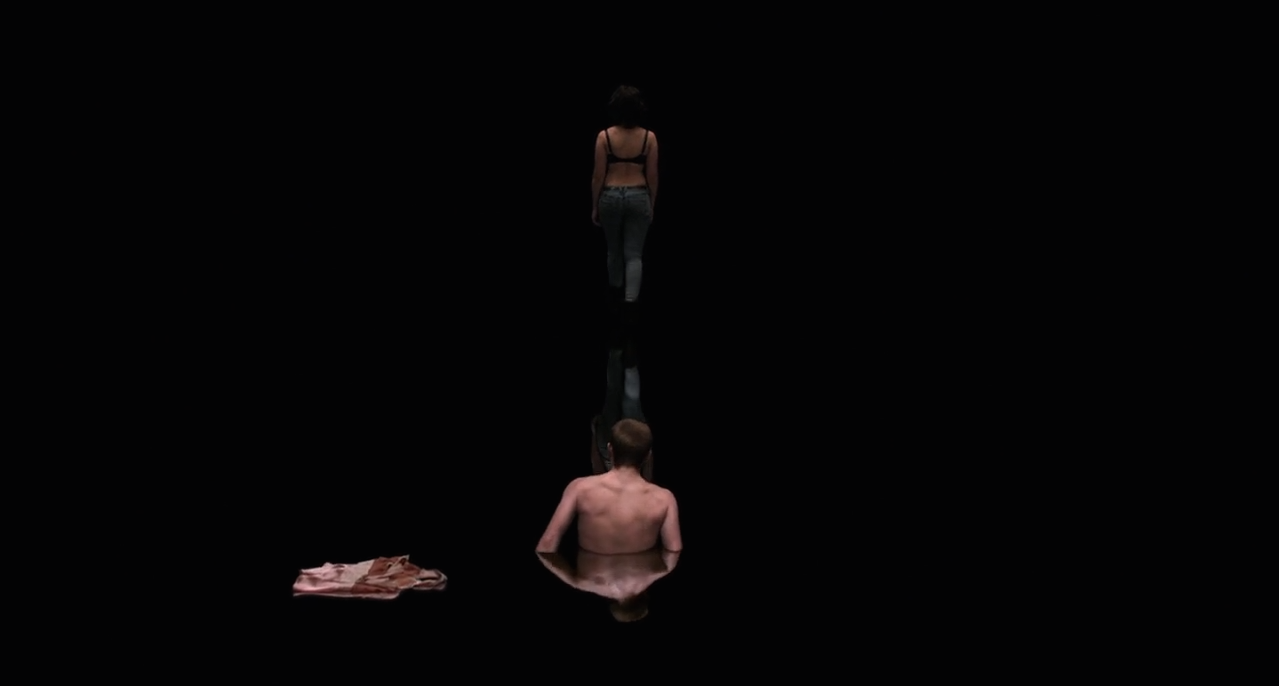 2. Under the Skin – Strange, bizarre, eerie Sci-Fi/Horror. If you haven't seen many art house films then this is wayyyyyyyyyy out of your comfort zone. Trust me though. It's pure visual and sensory cinema. To be honest I didn't even like it a ton when I walked out. The script is decent, and Jonathan Glazer relies on visuals, which has its perks, but it's also alienating. I still couldn't stop thinking about it for days. Thematically it's the most interesting of the year. It makes up for the rather weak story and lack of character. Glazer is interested in creating distinct mood and feelings through sound and images. He uses heavy symbolism to get his ideas across and even though some fall short, there's enough to create a huge impression. If you can get into it's unique rhythm and style it's a striking and interesting look at humanity. It's first act is repetitive and I felt it doesn't mesh it's abstract visuals with it's literal representations of themes, but it's just too powerful to forget about. It's ironically only skin deep at times, but the stuff that does work is truly great cinema. As a society we paint certain people as aliens and they're often the ones that need the most help. The real power is it's interesting look at humanity through this alien creature who we actually come to feel for a little bit in the end. Even when it veers towards pretentiousness you have to hand it to the filmmakers. They committed to this completely. The film pushes us to question sex, love, gender, abuse and attraction. (A-)
1. Boyhood – Richard Linklater's ultimate film will go down as a classic, no question. You feel what the characters feel. You look at things with them. You learn things with them. You live with them. It's a humanist and naturalistic film that uses Linklater's best qualities on his biggest stage. He makes films where we just drop in on characters lives. Small moments in his films feel relatable, honest and pure. In Boyhood he shows us twelve years (literally) of a family's life. He captures growing up in a way that can't really be told to you. You have to feel it and live it. One moment you are present with your friends and in the blink of an eye that's all gone and they're out of your lives. It's moments like these that Linklater captures magnificently. The fact that the film was shot over a period of 12 years seems to overshadow the film itself, which is a shame because I think many are missing the point. It's not as perfectly crafted as Linklater's Before films or his opus Dazed and Confused, but it's probably the film he'll be remembered for. The amount of work and passion Richard Linklater put into the film is hugely admirable and will definitely get him some recognition come Oscar season. He's crafted a brilliant slice of life film that works as a rorshach and kuleshov test. How much you like it depends slightly on your own experiences, but I assure you that there will be multiple things that touch you personally. Even among it's faults there's a purity here that movies rarely achieve, and that's why Boyhood is the champion of film in 2014 so far. (A+)
So there it is. I'd strongly suggest watching these films. We can discuss in the comments section if you wanna chat about any of these movies. There's also a few minor flicks that I still have yet to see. One things for certain… the second half of the year will be fantastic.
The five film's to look forward to:
5. Gone Girl – David Fincher
4. Foxcatcher – Bennett Miller
3. Birdman – Alejandro Inarritu
2. Inherent Vice – Paul Thomas Anderson
1. Interstellar – Christopher Nolan